For a healthy climate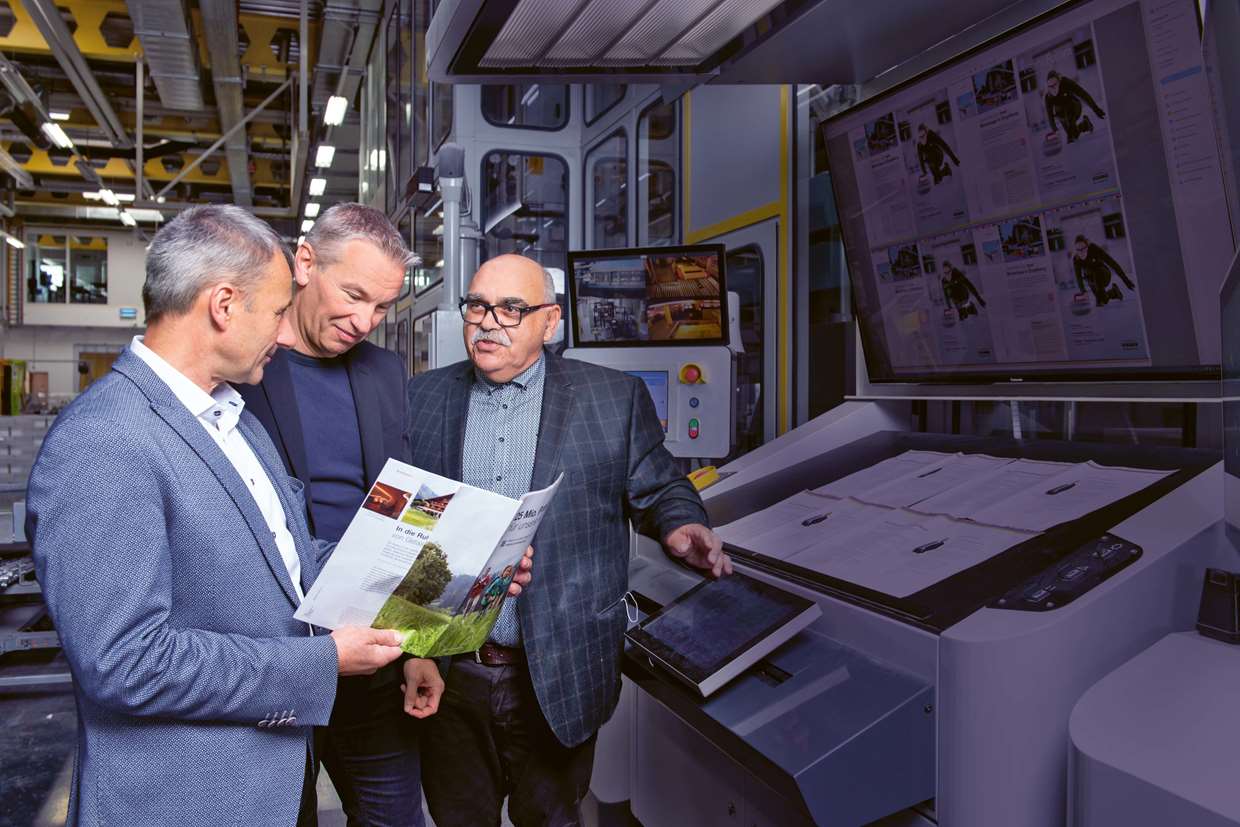 Photo (from left): Vogt-Schild Druck managing director Rolf Steiner, VisanaForum editor-in-chief Stephan Fischer and Perlen Papier area sales director Alfonso Sciullo.
The Visana health insurance company is committed to ensuring a healthy environment. Which is why it uses Perlen Papier's climate‑ neutral paper for its customer magazine.
"Protecting our climate is a task we can all contribute to. That's why we use Perlen Papier's climate-neutral paper for our VisanaForum health magazine," says Stephan Fischer, editor-in-chief of Visana's customer publication. Visana is one of Switzerland's top ten health insurance companies.
VisanaForum is a quarterly publication with a circulation of 440 000 copies. The magazine is printed at Vogt-Schild Druck AG, which maintains ecofriendly printing processes, is entirely VOC-free in its production and substantially reduces its carbon dioxide emissions through the smart use of surplus heat and electricity-free cooling. "By adopting advanced production techniques and working closely with innovative partners like Perlen Papier, we can offer our customers print publications that are produced in a truly climate-friendly way," confirms Rolf Steiner, managing director of Vogt-Schild Druck.
Thanks to various actions that the company has taken, Perlen Papier's carbon footprint is some 75% smaller than those of its European competitors. Since the beginning of 2021, customers have also been able to offset the remaining carbon dioxide emissions generated by their paper's production in Perlen via a certificated reforestation project in Uruguay, thereby making their Perlen paper supplies entirely climate-neutral.