Perlen Packaging opens new Brazilian facility
Perlen Packaging began operations at its new production plant in Anápolis in autumn 2018. The company also plans to further expand in the Latin American market.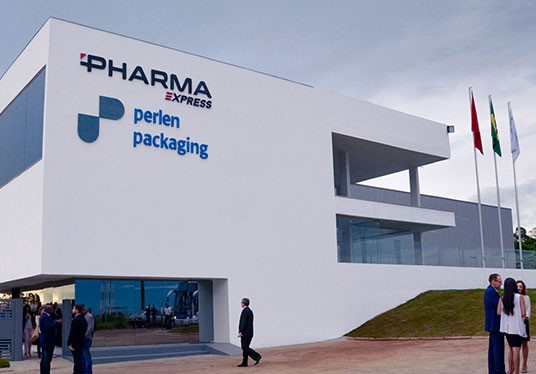 Perlen Packaging's Anápolis plant.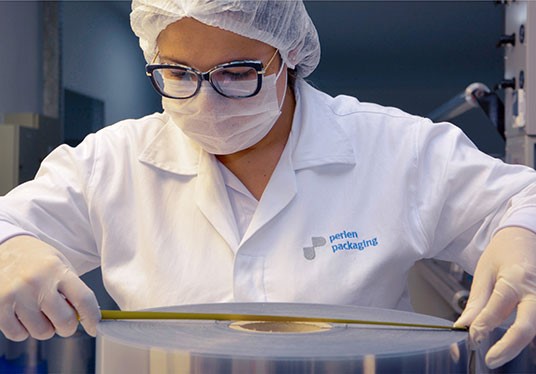 Perlen Packaging's Anápolis plant.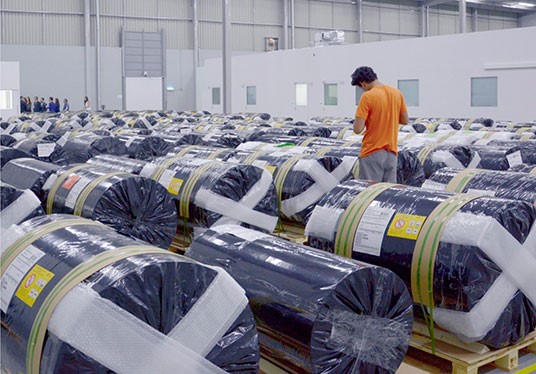 The facility's stocks of master rolls of PVC- and PVdC-coated films.
CPH's Packaging Division acquired a majority shareholding in the Sekoya company of Brazil at the beginning of 2018, and subsequently renamed the firm Perlen Packaging Anápolis. The division is pursuing ambitious objectives in the Latin American market. "We aim to achieve 20% growth in Brazil in 2019," declares Wellington Branquinho, the founder of Sekoya and now General Manager of Perlen Packaging Anápolis.
The company has laid the foundations for such further expansion by swiftly building a new production plant. The new manufacturing fa­cility in Anápolis in the state of Gojás commenced operations in November 2018. Gojás is only a few hours by road from Brazil's capital Brasilia, and is the country's second-biggest pharmaceuticals cluster after the São Paulo region.
The new facility's 2 700-square-metre main production hall incorporates a clean room in which films are finished for local needs on three cutting machines in a three-shift operation. For the medium-term ­future the facility offers the further option of adding a coating plant, to serve the entire Latin American market from this single site.
"We currently have a cutting capacity of up to 3 000 tonnes a year," says Wellington Branquinho. "And we produce the whole range of finished films for blister packs, though with a prime emphasis on coated films with high-barrier credentials." The master rolls available in Anápolis cover all the usual barrier film specifications, since adequate stocks are essential to ensuring a flexible response to customers' wishes and needs.
The plant's customers include local pharmaceuticals producers such as Teuto and Europharma, along with the Brazilian subsidiaries of international pharmaceuticals concerns such as Merck, Novartis and Böhringer.