A recycler through and through
The Paper Division of the CPH Group manufactures newsprint and magazine paper from components consisting almost 85% of recovered paper which may be recycled up to seven times. Woodchips from forest thinning and sawmill waste provide the fresh fibres required. The papers produced consist of wood, an organic material, and are biodegradable. Perlen Papier holds the ISO 14000 environmental certification, and makes constant and extensive efforts to economize on resources, further lower its carbon emissions and bring even greater sustainability to its production activities.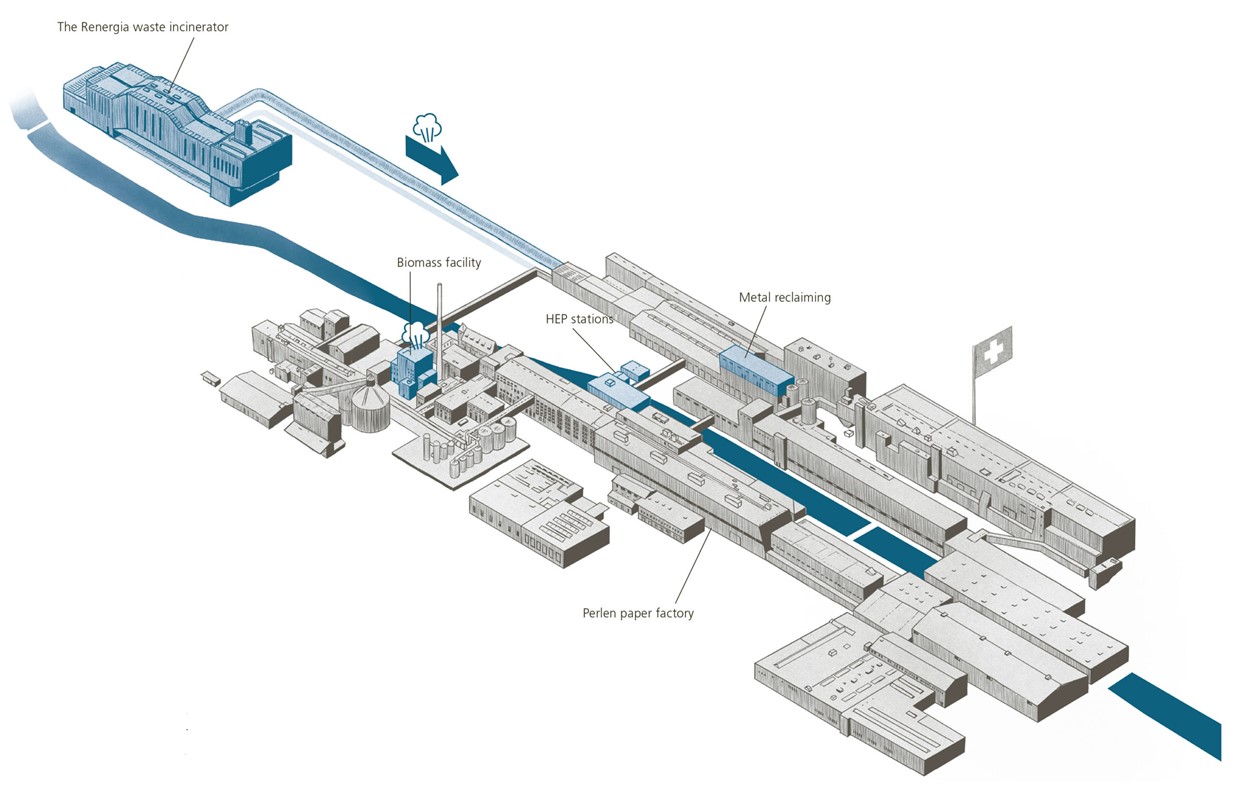 Higher recycling rates for Europe's waste paper
The proportion of waste paper which is recycled in Europe has risen from 40% to over 70% in the last 30 years. Perlen Papier plays a major role in the recycling of recovered paper in Switzerland.
Waste wood sustainably reprocessed
The fibres from some 100 000 tonnes of waste wood from sawmills and from forest thinning activities are processed in Perlen into new paper products. The majority of this wood is from certifiably sustainable Swiss forestry operations.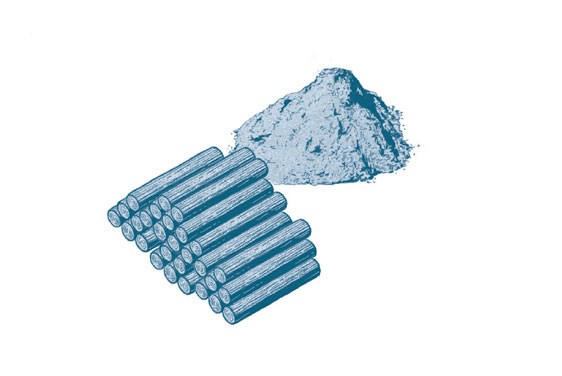 Most recovered paper domestically sourced
Perlen Papier is Switzerland's biggest recovered paper recycler. Some 75% of the 486 874 tonnes it used in 2019 was from domestic sources, meaning shorter transports and fewer carbon emissions.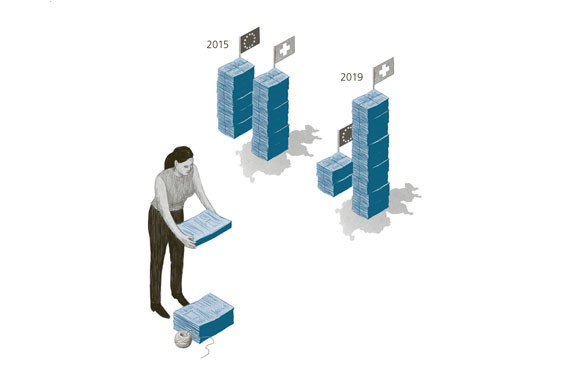 Steam from ecofriendly sources
Perlen Papier has been obtaining the steam it requires to dry its paper webs from the adjacent Renergia waste incinerator since 2015. It has also been producing steam from paper product waste in its own biomass facility since 2017.
CO2 emissions substantially reduced
The paper production in Perlen generated eight times less carbon dioxide in 2019 than it had in the peak year of 2013.
Energy from hydro power
Perlen Papier meets around 4% of its electricity needs from its own hydroelectric power stations, which are fed by a canal from the nearby River Reuss. Its operating licence was extended in 2019. A new weir is also being built to protect the canal ingress from flood-level waters. The new weir will incorporate a fish ladder, too.
Metals reclaimed
The recovered paper used in the paper production process is dissolved in water and freed of foreign matter such as plastic, string and staples. The process also reclaims dozens of tonnes of metal every year.